The protection and security of your data is important to us.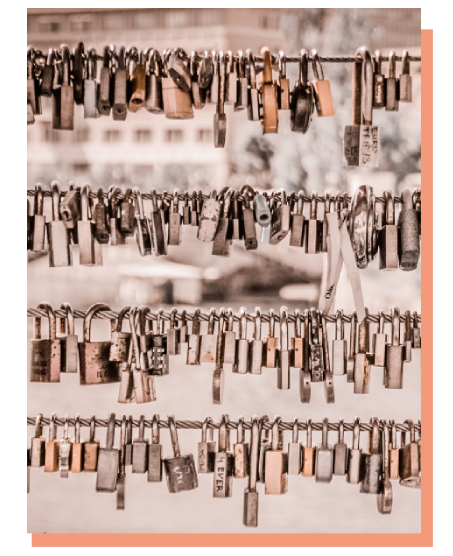 uCastMe GmbH, Heidestraße 46, 10557 Berlin (hereinafter: "we") are the operator of the ucm-management.com, ucm.agency and ucastme.de websites and are responsible for the personal data of users (hereinafter: "you") of the website within the meaning of the Federal Data Protection Act ("BDSG") and the European Data Protection Ordinance (DSGVO).
The protection and security of your data is important to us. We protect your privacy and your private data. We collect, process and use your personal data in accordance with the contents of these data protection regulations and the applicable German and European data protection laws, in particular the DSGVO and the BDSG as well as the Telemediengesetz ("TMG").
In accordance with the principle of data economy, we only use the absolutely necessary data and do not collect and store any further information. Our employees were instructed accordingly.
Information on the person responsible and data protection officer
Responsible person:
Name/Company: uCastMe GmbH
Street, No.: Heidestraße 46
Postcode, City, Country: 10557, Berlin, Germany
Commercial Register No.: District Court Charlottenburg, Berlin, HRB: 158665 B
Managing Director: Amin Guellil
Phone number: 030 120 86 56 40
E-mail address: info@ucm.agency
Data Protection Officer:
Company: ER Secure GmbH
Street, No.: In der Knackenau 4
Postcode, city, country: 82031 Grünwald, Germany
Collection and storage of personal data and type and purpose of use
a) When you visit the website
When you visit our website, the browser on your device automatically sends information to the server on our website. This information is temporarily stored in a so-called log file. The following information is recorded without your intervention and stored until automatic deletion after 30 days:
name of the retrieved file
date and time of retrieval
the amount of data transferred
Message as to whether the retrieval was successful
Description of the type of web browser used
operating system used
the previously visited page
Provider
Your IP address
The mentioned data will be processed by us for the following purposes:
Ensuring a smooth connection of the website,
Ensuring comfortable use of our website,
evaluation of system security and stability as well as
for other administrative purposes in connection with website administration.
The legal basis for data processing is Art. 6 para.1 lit.f DSGVO. Our legitimate interest follows from the purposes listed above for data collection. Under no circumstances do we use the data collected for the purpose of drawing conclusions about you personally.
b) When using our contact form
We offer you the possibility to inquire about our form without obligation and free of charge personnel. It is essential to provide a valid name, e-mail address and company name so that we know who sent the request and can provide you with a quotation that conforms to all formalities. Data processing for the purpose of preparing an offer shall be carried out in accordance with Art. 6 para. 1 lit.b DSGVO. The personal data collected by us for the use of the contact form will be deleted on request, or if no further cooperation is conceivable, after your request has been dealt with, unless there are legal storage obligations.
c) When using our application form
We offer you the opportunity to submit an unsolicited application via our application form for the positions advertised on our career page. It is important to provide a valid first and last name, e-mail address, telephone number, address, place of residence, postcode, place of birth and nationality. In addition, letters of application containing further personal data are to be uploaded. We need these to be able to assess whether you are suitable as an applicant for the position applied for. Data processing for the purpose of establishing contact is carried out in accordance with Art. 6 Para. 1 lit.b DSGVO.
The personal data collected by us for the use of the application form will be automatically deleted once per quarter after termination of the contract or upon termination of the contract initiation, unless there is the express wish to keep the application data for a possible later contractual relationship. Exceptions are also here legal storage obligations.
d) Using our app download reminder
We offer you the possibility to request a reminder to download our job app. If you would like to download the app at a later date, we will remind you. To do so, you enter your name, e-mail address, date of birth, professional status and gender. You can object to the sending of emails at any time by clicking on the unsubscribe link in the emails or by sending us a simple message. The legal basis for the use of the reminder and thus for the processing is Art. 6 paragraph 1 lit. a. DSGVO.
Information disclosure
We do not pass on your personal data to third parties unless you have consented to the data being passed on or it serves the fulfillment of the contract or statutory obligation (e.g. transfer to offices). Your data will not be passed on to third parties for marketing purposes or for host mailing or sold to third parties. Such data will only be passed on within the framework set out in this declaration. With appropriate consent, the data will only be transmitted to the parties involved in the mediation and only for the proper fulfillment of contractual obligations.
In order to guarantee this, you agree that we pass on the data, which are necessary for the completion of the contract, to the inquiring customer/staff. This includes above all the forwarding of your name and job-related data, e.g. areas of application, telephone number, clothing. Your data will also be passed on to the company responsible for settlement in order to process the contract.
Furthermore, we are entitled or obliged to pass on data on the basis of legal regulations and/or official or court orders. In particular, this may involve providing information for law enforcement, security purposes or the enforcement of intellectual property rights.
Cookies
Our websites use cookies for optimised presentation and greater user-friendliness. In addition, cookies are used in certain areas of our websites in order to better understand your interests and to be able to provide a web offer tailored to your individual needs.
What is a cookie?
A cookie is a file with which our websites can store information (as an "identifier") on your computer via your web browser. These cookies are only used as long as you are on our websites. Cookies do not serve to determine the identity of persons who merely visit our websites. A cookie usually contains the name of the domain from which the cookie data was sent, information about the age of the cookie and an alphanumeric identifier. Cookies enable our systems to recognize the user's device and to make possible presettings available immediately. As soon as the user accesses the platform, a cookie is transferred to the hard disk of the user's computer. Cookies help us to improve our websites. They enable us to recognize your computer when you return to our website and thereby:
Store information about your preferred activities on the Site so that we can tailor our Sites to your individual interests.
Accelerate the speed of your processes/requests;
Understand your interests when using the Internet.
The cookies we use only store the above-mentioned data about your use of the websites. This is done by assigning an identification number to the cookie ("cookie ID") rather than by assigning it to you personally. The cookie ID is not combined with your name, your IP address or similar data that would enable the cookie to be assigned to you.
How can I disable cookies?
If you do not wish to accept cookies from our websites, you can deactivate them using your browser settings. If you do not know how to do this, search your browser for help or contact your browser provider. Please note, however, that you cannot use all functions of our websites if you have deactivated cookies in your browser program. These cookies are deleted after you close your browser. Other cookies remain on your computer (long-term cookies) and enable its recognition on your next visit. This allows us to improve your access to our website.
Use of online services
Use of Google Analytics
We use Google Analytics, a web analysis service of Google Inc, 1600 Amphitheatre Parkway, Mountain View, CA 94043, USA.
Google Analytics uses "cookies", which are text files placed on your computer, to help the website analyze how users use the site. The information generated by the cookie about your use of this website is usually transferred to a Google server in the USA and stored there. However, if IP anonymisation is activated on this website, Google will reduce your IP address within Member States of the European Union or in other countries party to the Agreement on the European Economic Area beforehand. Only in exceptional cases will the full IP address be transmitted to a Google server in the USA and shortened there. On our behalf, Google will use this information to evaluate your use of the website, to compile reports on website activity and to provide us with other services relating to website and Internet use. The data within the framework of IP address transmitted by Google Analytics from your browser will not be merged with other Google data. You may refuse the use of cookies by selecting the appropriate settings on your browser, however please note that if you do this you may not be able to use the full functionality of this website. You can also prevent Google from collecting data generated by the cookie and relating to your use of the website (including your IP address) and processing of this data by Google by downloading and installing the browser plug-in available under the following link (http://tools.google.com/dlpage/gaoptout?hl=en) We would like to point out that Google Analytics has been extended on this website by the code "gat._anonymizeIp();" to ensure anonymous collection of IP addresses (so-called IP masking).
You can also prevent the collection of Google Analytics by clicking on the link above. An opt-out cookie is then set to prevent further collection of your data when you visit this website. This procedure is particularly recommended when accessing our site via mobile devices.
For more information on terms of use and data protection, please visit https://marketingplatform.google.com/about/analytics/terms/de/ or https://policies.google.com/privacy.
We base the use of the aforementioned analysis tool on Art. 6 para. 1 letter f) DSGVO: the processing takes place for the analysis of the usage behaviour and is therefore necessary to protect our legitimate interests.
Hotjar
We use Hotjar in order to better understand our users' needs and to optimize this service and experience. Hotjar is a technology service that helps us better understand our users experience (e.g. how much time they spend on which pages, which links they choose to click, what users do and don't like, etc.) and this enables us to build and maintain our service with user feedback. Hotjar uses cookies and other technologies to collect data on our users' behavior and their devices (in particular device's IP address (captured and stored only in anonymized form), device screen size, device type (unique device identifiers), browser information, geographic location (country only), preferred language used to display our website). Hotjar stores this information in a pseudonymized user profile. Neither Hotjar nor we will ever use this information to identify individual users or to match it with further data on an individual user. For further details, please see Hotjar's privacy policy by clicking on this link.
You can opt-out to the creation of a user profile, Hotjar's storing of data about your usage of our site and Hotjar's use of tracking cookies on other websites by following this opt-out link.
Google Ads Conversion
a) We use the offer of Google Ads to draw attention to our attractive offers by means of advertising material (so-called Google Ads) on external websites. In relation to the data of the advertising campaigns we can determine how successful the individual advertising measures are. In this way, we pursue the interest to show you advertising that is of interest to you, to make our website more interesting for you and to achieve a fair calculation of advertising costs.
b) These advertising materials are delivered by Google via so-called "Ad Servers". For this purpose, we use ad server cookies, through which certain parameters can be measured to measure success, such as the display of ads or clicks by users. If you reach our website via a Google ad, Google Ads will store a cookie in your PC. These cookies usually expire after 30 days and are not intended to identify you personally. The unique cookie ID, number of ad impressions per placement (frequency), last impression (relevant for post-view conversions) and opt-out information (marking that the user no longer wishes to be contacted) are usually stored as analysis values for this cookie.
c) These cookies enable Google to recognize your internet browser. If a user visits certain pages of a Google Ads client's website and the cookie stored on their computer has not expired, Google and the client may recognize that the user clicked on the ad and was redirected to that page. Each Google Ads client is assigned a different cookie. Cookies cannot be tracked through the websites of Google ads customers. We ourselves do not collect and process any personal data in the advertising measures mentioned. We only receive statistical evaluations from Google. By means of these evaluations we can recognize which of the advertising measures used are particularly effective. We do not receive any further data from the use of the advertising material, in particular we cannot identify the users on the basis of this information.
d) Due to the marketing tools used, your browser automatically establishes a direct connection with the Google server. We have no influence on the scope and further use of the data collected by Google through the use of these tools and therefore inform you according to our state of knowledge: Through the integration of Google Ads Conversion, Google receives the information that you have called up the corresponding part of our website or clicked on an advertisement from us. If you are registered with a Google service, Google can assign the visit to your account. Even if you are not registered with Google or have not logged in, it is possible that the provider will find out and save your IP address.
e) You can prevent participation in this tracking process in various ways: a) by adjusting your browser software settings accordingly, in particular by suppressing third-party cookies, so that you do not receive third-party ads; b) by disabling cookies for conversion tracking by setting your browser to block cookies from the domain "www.googleadservices.com", https://www.google. de/settings/ads, whereby this setting will be deleted if you delete your cookies; c) by disabling interest-based ads from providers that are part of the self-regulatory campaign "About Ads" via the link http://www.aboutads.info/choices, whereby this setting will be deleted if you delete your cookies; d) by permanently disabling them in your Firefox, Internet Explorer or Google Chrome browsers via the link http://www.google.com/settings/ads/plugin. We would like to point out that in this case you may not be able to use all functions of this offer to their full extent.
f) The legal basis for the processing of your data is Art. 6 para. 1 sentence 1 letter f DS-GVO. Further information on data protection at Google can be found here: http://www.google.com/intl/de/policies/privacy and https://services.google.com/sitestats/de.html. Alternatively, you can visit the website of the Network Advertising Initiative (NAI) at http://www.networkadvertising.org. Google has submitted to the EU-US Privacy Shield, https://www.privacyshield.gov/EU-US-Framework.
Google Remarketing
In addition to Google Ads Conversion, we use the Google Remarketing application. This is a procedure with which we would like to address you again. By means of this application, our advertisements can be shown to you after visiting our website during your further internet use. This is done by means of cookies stored in your browser, which are used by Google to record and evaluate your usage behavior when you visit various websites. In this way Google can determine your previous visit to our website. A combination of the data collected in the course of remarketing with your personal data, which may be stored by Google, does not take place by Google according to its own statements. According to Google, pseudonymisation is used in remarketing.
SalesViewer
On this website, data is collected and stored for marketing, market research and optimisation purposes using the SalesViewer® technology of SalesViewer® GmbH on the basis of legitimate interests of the website operator (Art. 6 para.1 lit.f DSGVO).
For this purpose, a javascript-based code is used to collect company-related data and the corresponding use. The data collected with this technology is encrypted via a non-reversible one-way function (so-called hashing). The data is immediately pseudonymised and not used to personally identify the visitor to this website.
The data stored within the framework of Salesviewer® will be deleted as soon as they are no longer required for their intended purpose and the deletion does not conflict with any statutory retention obligations.
You can object to the collection and storage of data at any time with effect for the future by clicking on the following link
Opt out to prevent the collection of data by SalesViewer® within this website in the future. This will place an opt-out cookie for this website on your device. If you delete your cookies in this browser, you must click this link again.
Heyflow
We have integrated forms from HeyFlow on this website. The provider is Heyflow GmbH, Jungfernstieg 49, 20354 Hamburg (hereinafter referred to as HeyFlow). HeyFlow provides a technology for the creation of online interaction tools (click-funnel), with the help of which (potential) customers, applicants or other third parties (hereinafter "enquirers") can contact us. To do this, the enquirers enter their request and the other data requested (e.g. name, contact details, etc.) in the form and submit it. If necessary, you have the possibility to upload your own files, for which the following explanations also apply.
All requests are processed in HeyFlow's systems on our behalf. We have concluded an order processing contract with HeyFlow. This contract ensures that HeyFlow processes the data in a DSGVO-compliant manner and exclusively on the basis of our instructions. Further details can be found in HeyFlow's privacy policy at https://heyflow.app/de/datenschutz.
The processing of this data with the help of HeyFlow is based on our legitimate interest in the most interactive and user-friendly communication possible with enquirers (Art. 6 para. 1 lit. f DSGVO).
The enquiry data itself is processed on the basis of Art. 6 (1) lit. b DSGVO, insofar as your enquiry is related to the fulfilment of a contract or is necessary for the implementation of pre-contractual measures. In the case of an application, the processing of your data is based on Section 26 (1) BDSG.
In all other cases, the processing is based on our legitimate interest in the effective processing of the enquiries addressed to us (Art. 6 para. 1 lit. f DSGVO) or on your consent (Art. 6 para. 1 lit. a DSGVO) if this has been requested; the consent can be revoked at any time with effect for the future.
The data you enter will remain with us until you request us to delete it, revoke your consent to store it or the purpose for storing the data no longer applies (e.g. after we have completed processing your enquiry). Mandatory legal provisions – in particular retention periods – remain unaffected.
Evaluation of telephone calls
Our website uses a service of Matelso GmbH, Heilbronner Str. 150, 70191 Stuttgart. If you click on a phone number on this website, you are calling on a number that Matelso has arranged for us. Information about the telephone call (Caller-ID with the last three digits anonymized) is transferred to a web analysis service we use (e.g. Google Analytics). Matelso also reads cookies set by our analysis service or other parameters of the website you visit, for example referrer, document path, remote user agent. The corresponding information is processed by Matelso according to our instructions and stored on servers in the EU. For further information, please visit: https://www.matelso.de/privacy. You may refuse the use of cookies by selecting the appropriate settings on your browser, however please note that if you do this you may not be able to use the full functionality of this website.
The legal basis for the use of the service and thus for the processing is Art. 6 para. 1 lit. f. DSGVO.
Social media platforms
We maintain online presences within social networks and platforms in order to communicate with you as active customers, interested parties and users and to inform them about our services.
By the networks and platforms, user data is also processed outside the European Union, but not by us. This can result in risks for the users, e.g. by making it more difficult to enforce the rights of the users. With regard to US providers certified under the Privacy Shield, we would like to point out that they are thereby obligated to comply with the data protection standards of the EU.
The networks and platforms will generally process user data for market research and advertising purposes and create user profiles based on user behavior and the resulting interests of the users. The user profiles can in turn be used, for example, to place advertisements inside and outside the platforms that are supposed to correspond to the presumed interests of the users. For these purposes, cookies are usually stored on the users' computers, in which the usage behaviour and interests of the users are stored. User profiles may also store data independently of the devices used by the users (especially if the users are registered and logged in to the respective platforms).
The legal basis for the processing of users' personal data is our legitimate interest in effective user information and communication with users in accordance with Art. 6 Par. 1 lit. f. DSGVO. If the users are asked by the respective platform providers to give their consent to data processing (i.e. declare their consent e.g. by ticking a checkbox or confirming a button), the legal basis for processing is Art. 6 para. 1 lit. a. DSGVO.
Please note the data protection guidelines and information of the following providers, which can be accessed via a link, and the data processing and opt-out options available there.
Also in the case of requests for information and the assertion of user rights, we would like to point out that these can most effectively be asserted with the providers. Only the providers have access to the users' data and can directly take appropriate measures and provide information. Should you nevertheless require assistance, please contact us.
Rights concerned
You are entitled to the following rights of the parties concerned:
a) right to information
You have the right to be informed about the personal data that we process from you and to request information.
b) Correction/Deletion/Restriction of processing
Furthermore, you have the right to require us to
incorrect personal data concerning you are corrected without delay (right of correction);
personal data relating to you is deleted immediately (right of deletion) and
the processing is restricted (right to restrict processing).
c) right to data transferability
You have the right to receive the relevant personal data that you have provided to us in a structured, current and machine-readable format and to transmit this data to another person responsible.
d) right of revocation
You have the right to revoke your consent at any time. The revocation of consent shall not affect the legality of the processing carried out on the basis of the consent until revocation.
e) right of objection
You have the right to object to the processing of personal data concerning you for the performance of a task which is in the public interest (Art. 6 para. 1 letter e) DSGVO) or which is necessary to protect our legitimate interest (Art. 6 para. 1 letter f) DSGVO). .
f) right of appeal
Do you believe that the processing of personal data concerning you is contrary to the DSGVO? You have the right of appeal to a supervisory authority, without prejudice to any other remedies.
Modification of the declaration
We reserve the right to change the data protection declaration in order to adapt it to changed legal situations or in the event of changes to the service or data processing. However, this only applies with regard to declarations on data processing. If user consents are required or components of the data protection declaration contain provisions of the contractual relationship with the users, the changes will only be made with the users' consent.
Users are asked to inform themselves regularly about the contents of the data protection declaration.
If you have any questions regarding our privacy policy, please do not hesitate to contact us. You can reach us via the following e-mail address: info@ucastme.de.
Children
This privacy policy does not include the use of our websites by children. We are aware of the importance of protecting information about children on the Internet. Therefore, we do not knowingly collect or maintain information about children.
Sources: Practice Check DSGVO (https://communication.wuv.de/vertrieb-datenschutz-report) DSGVO Guide (https://communication.wuv.de/vertrieb-datenschutz-report), eRecht24, Facebook Privacy Policy, Google Analytics Privacy Policy, Privacy Policy Google +1, Twitter Privacy Policy