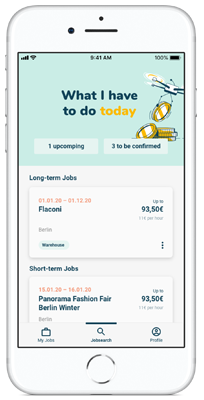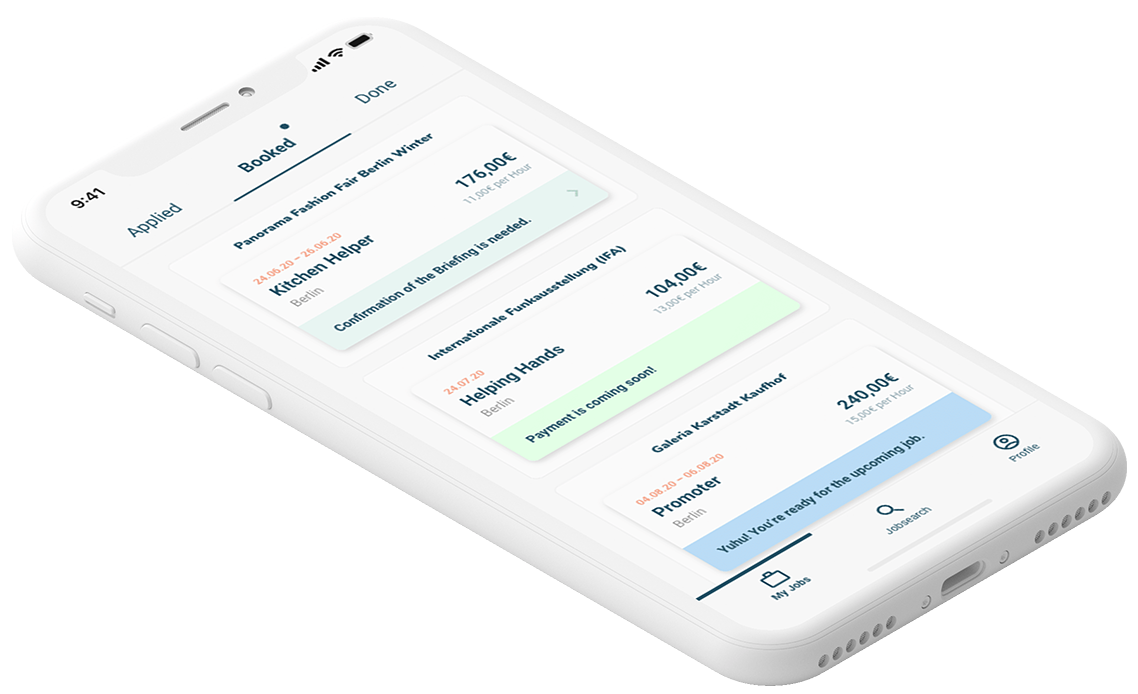 Filter your jobs according to your individual
needs and interests – whether city or
job type. You have the choice!
Manage your jobs quickly and without effort:
Keep track of your applications
as well as current and upcoming jobs. You have
everything in hand!
Record your working time digitally, precisely and
with ease. Track the status of
your workflow at any time. You are the
focus of our attention!